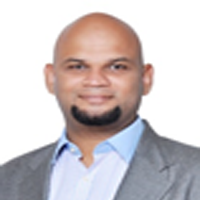 Head of Department
SCHOOL OF BUSINESS ADMINISTRATION
Welcome to the School of Business Administration. I am pleased that you have selected Mohammad Ali Jinnah University as the place to study for a career in business.
The Faculty of Business Administration is committed to deliver competent, creative, responsible business leaders and productive citizens.
A special emphasis has been given on business curriculum to create business leaders with high competence and ethical values. The curriculum is augmented to focus on student's ability to frame, analyze and communicate efficiently and effectively in solving unstructured business problem through industry driven research. A unique combination of classroom experience and corporate training has been adopted in business studies to augment managerial skills, self-confidence and decision making.
Take a quick look at school of business administration