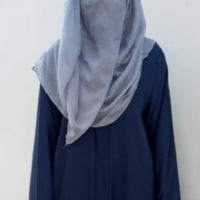 PROFILE SUMMARY
Areeja Shahid is serving as a Lecturer and Counselor at the Psychology department, Mohammad Ali Jinnah University (MAJU). She is an internship advisor and is also the Mentor of MAJU Psychology Society.

She is a PhD fellow (HEC scholar) and M. Phil (gold medalist) from the Institution of Professional Psychology. She is a Certified Clinical Trauma Specialist and also works as an Associate Psychologist at House of Pebbles and Psyched Brain. She has also completed the diploma in Relationship Counseling.

Before joining MAJU, she held teaching and counseling positions at Iqra University, Army Public School, Army Public Degree College, The Mitigator and Autism Rehabilitation Center.
RESEARCH AREAS / INTERESTS
Her current research centers on trauma survivors, attachment trauma and self-identity. She has worked on intervention for low self-esteem and stress. Her research interests include gratitude, prevention-focused work, self-regulation, emotional intelligence and interpersonal relationships.
TEACHING INTERESTS
Positive Psychology, Social Psychology, Counseling, Educational Psychology, Ethics in Psychology and Cognitive Behavioral therapy.
Her goal is to be a support for people who are suffering and help them heal and grow. She firmly believes, "Each of us has a unique part to play in the healing of the world."- Marianne Williamson