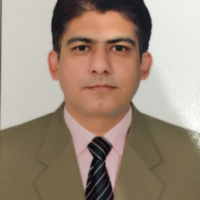 Dr. Syed Muhammad Noaman Ahmed Shah
Associate Professor (Dept. of Management Science)
The PhD-Management Science program at MAJU offers quite exciting and unique intellectual rigor which is the need of the time to not only build the doctoral student's academic acumen but to argue and challenge the already learned knowledge base through a rigorous research-based curriculum. Focusing and facilitating the doctoral students in the domain of Finance, the penman analyst aims to supervise and guide the doctoral student(s) on topics such as:
*Asset valuation – investor behavior and volatility in the spread of debt securities especially in financial crises.
*Financial markets – Basel regulations, monetary policy transmission channel(s).
*Corporate finance – capital structure, working capital management, capital budgeting.
*The use of applied econometrics in the field of Finance and its related tools.
*Customized approach to provide academic, career, and research guidance throughout the
doctoral process to Finance domain students.