Department of Economics
About The Department
The Department of Economics at Mohammad Ali Jinnah University is a highly respected academic department that offers a program in MS Economics and Finance. The department is dedicated to providing high-quality education to its students and helping them develop a deep understanding of economic theory, policy, and practice.
MS Economics and Finance designed for students who want to develop advanced knowledge and skills in the fields of economics and finance. It covers a wide range of topics, including Advanced Microeconomics and Advanced Macroeconomics, Econometrics, Contemporary issues in Banking and Finance, and International Finance.
The MS Economics and Finance program at Mohammad Ali Jinnah University is taught by experienced and qualified faculty members who have a deep understanding of the latest trends and developments in the field. Students in the program are also given the opportunity to engage in research projects and other academic activities that help them develop practical skills and gain real-world experience.
Overall, the Department of Economics at Mohammad Ali Jinnah University is an excellent choice for students who are interested in pursuing a career in economics or finance. The MS Economics and Finance program is designed to provide students with a strong foundation in these fields, and to prepare them for success in a rapidly changing and competitive job market.

Vision Statement:
To be recognized as a leading Department of Economics for imparting high-quality education in various disciplines of economics and developing cutting age research on contemporary economic issues facing humanity nationally and internationally.
Mission Statement:
The department of economics aims to promote studying divers' fields of economics and conducting utility-based research to provide solutions for current challenges through extensive utilization of technological tools, developing dynamic research culture and providing all latest resources required in present era.
Department activities
MOUs Signed
Following MOUs were signed in Faculty of Social and Basic Sciences through MAJU-IRC.
Cambridge Institute of Islamic Finance
Pakistan Agricultural Research Council
Dr. Aisha's Health Vision Hospital
House of Pebbles
Karwan-e-Hayat
Pakistan International Hospital
Trauma Release and Wellness Centre
Pakistan Youth Foundation
Workshops/Panel Discussions
One Month course on soft skills having 8 modules organized by Department of Psychology
Mathematics Unites
Logic, Arguments and Review Process
Panel Discussion on "Scope of English as a Global Language"
Socratic Method of Teaching: Foundation of Critical Thinking
Flipped Classroom Techniques
Food Safety and Quality of Rice
Time Management and Quality of Work
Mini Budget and Pakistan Economy
Salient Achievements
BOOK

A joint effort of FSBS Faculty.
Published first time ever in the history of MAJU.
Started working on another book…(under process).

RESEARCH JOURNAL (JBERJ)

In HEC-HJRS Accreditation process.

Already Published 4 Issues.

JBERJ Volume 1 Issue 1 June 2020
JBERJ Volume 1 Issue 2 December 2020
JBERJ Volume 2 Issue 1 June 2021
JBERJ Volume 2 Issue 2 December 2021
JBERJ Volume 3 Issue 1 June 2023 (Under process)

RESEARCH BULLETIN

Jinnah Research Bulletin.
Focused on MS/ Ph. D students' literary work.
Quarterly (4 issues per year).
Already published one issue & second issue is in process.

Volume 1 Issue 1: December 2021
 Volume 2 Issue 1: Jan-Mar 2022
 Volume 3 Issue 1: Jan-Mar 2023 (Under process)
International Conference on Food Safety and Quality of Rice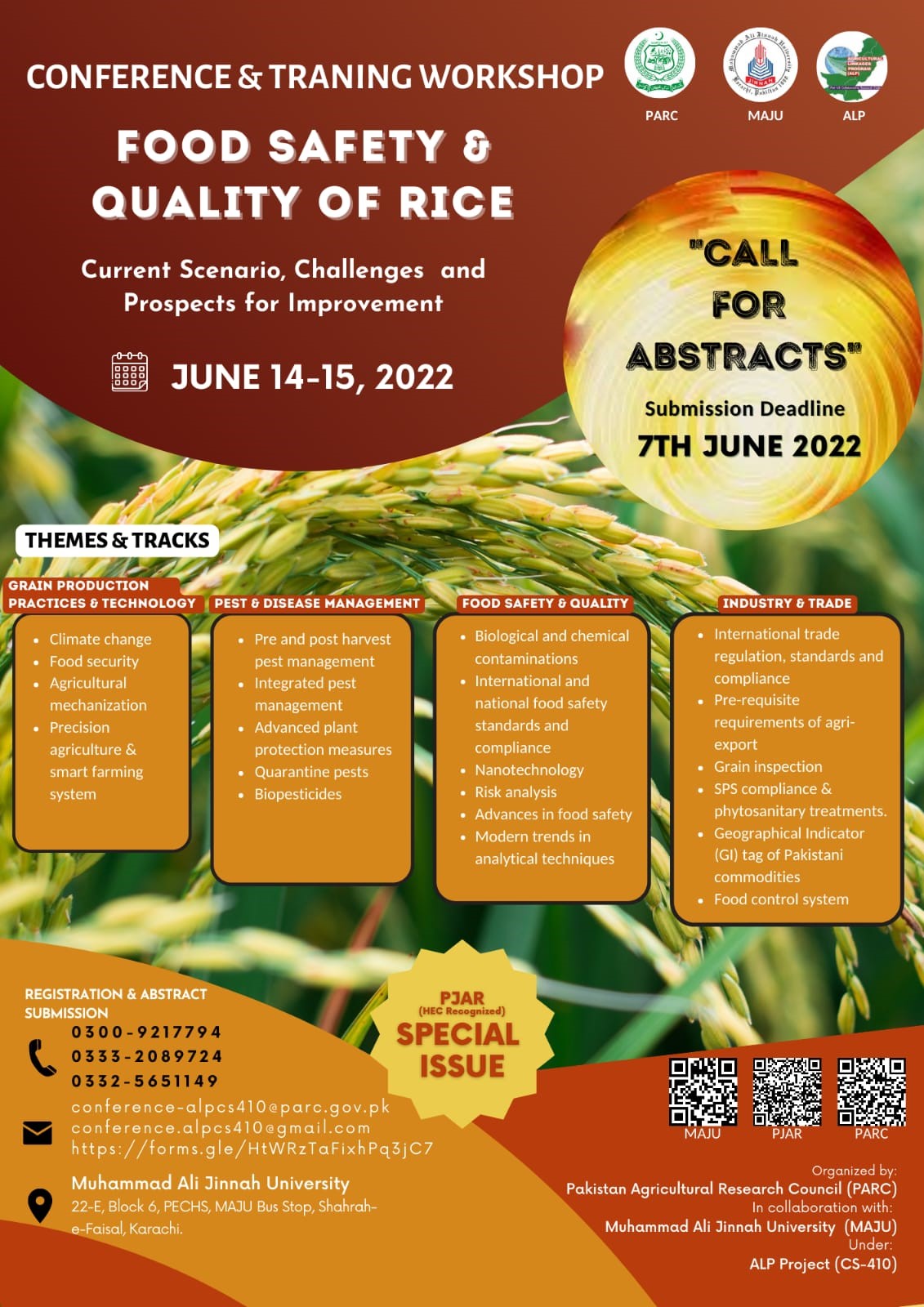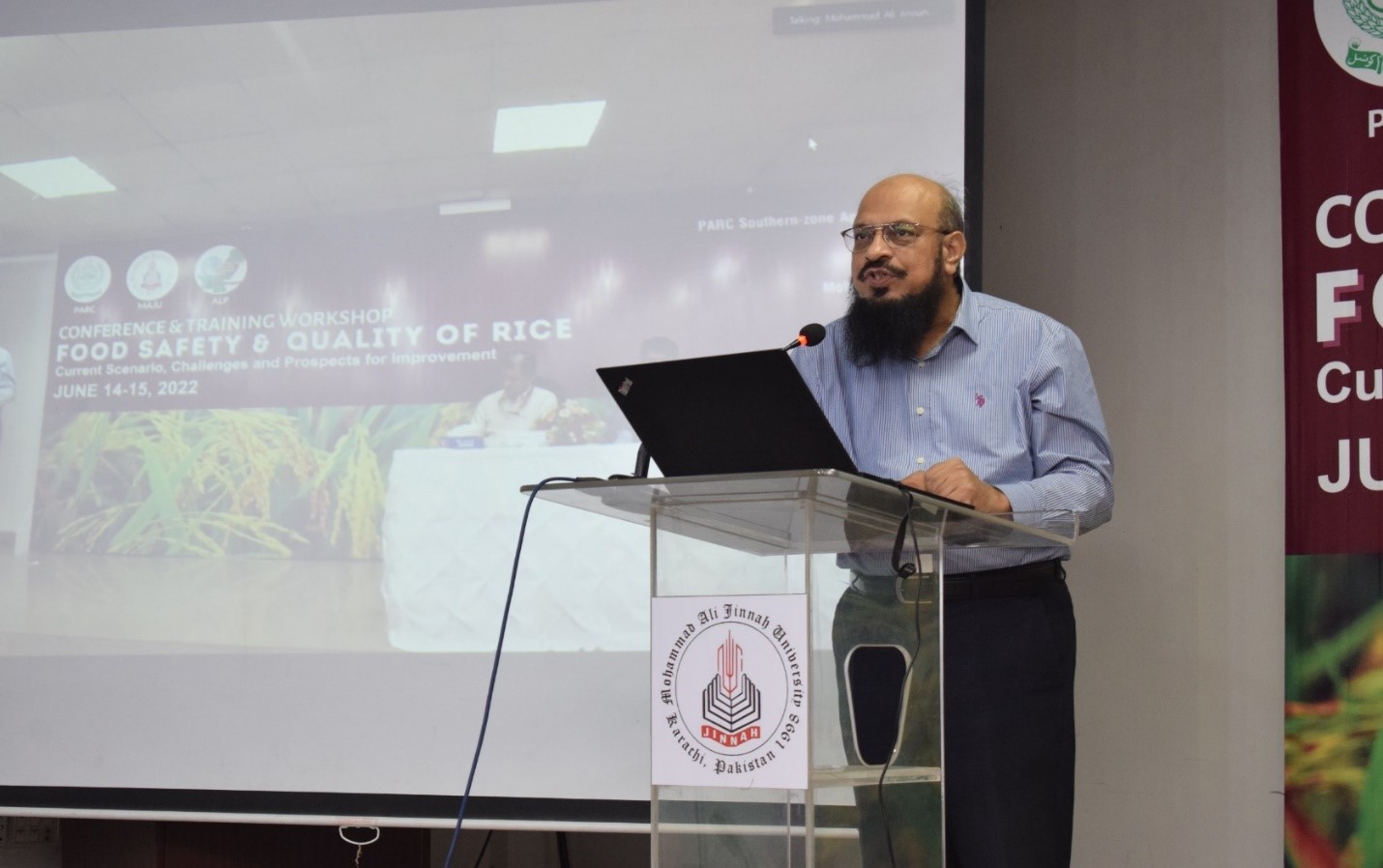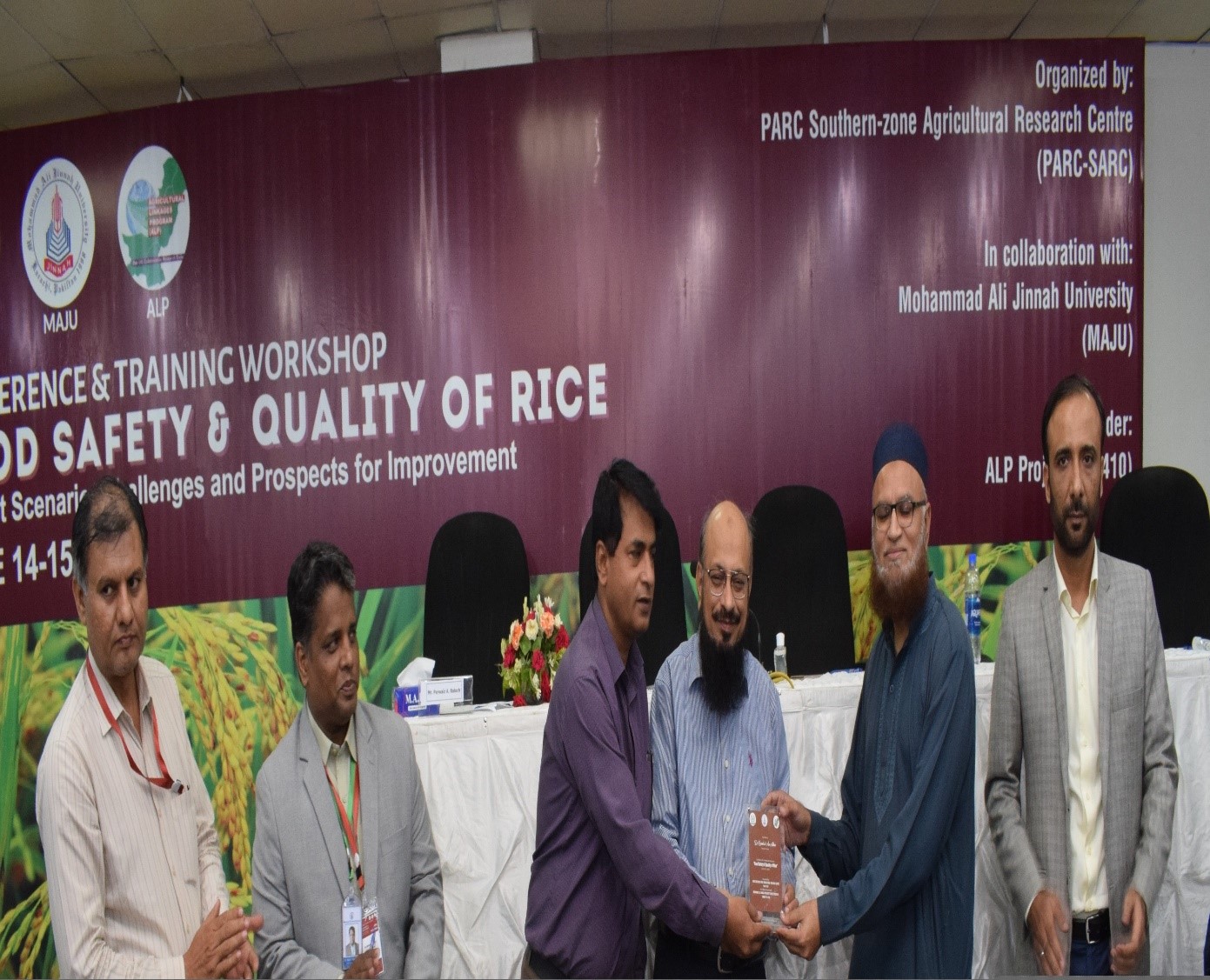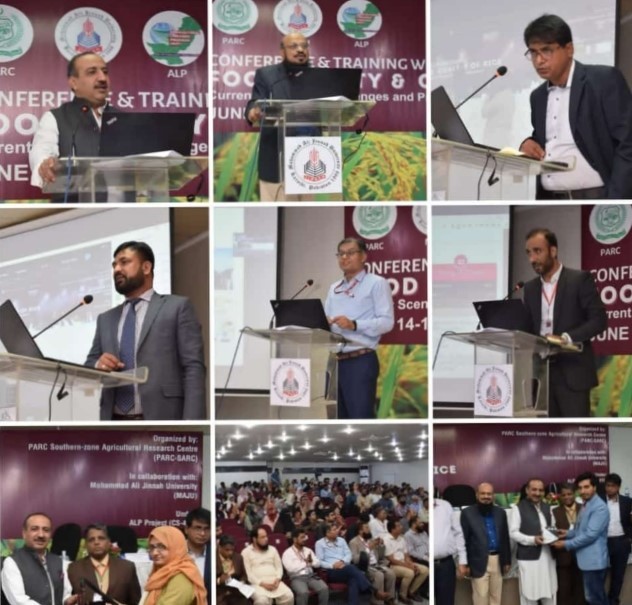 EVENTS UNDER THE UMBRELLA OF Economics (Social Development Activities)
Warm clothes distribution in 6 villages (500 villagers) near Thana Bula Khan, Sindh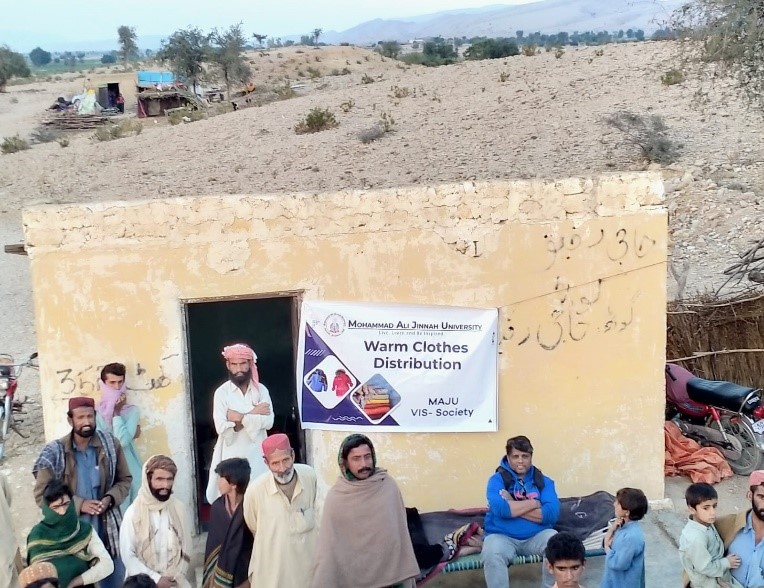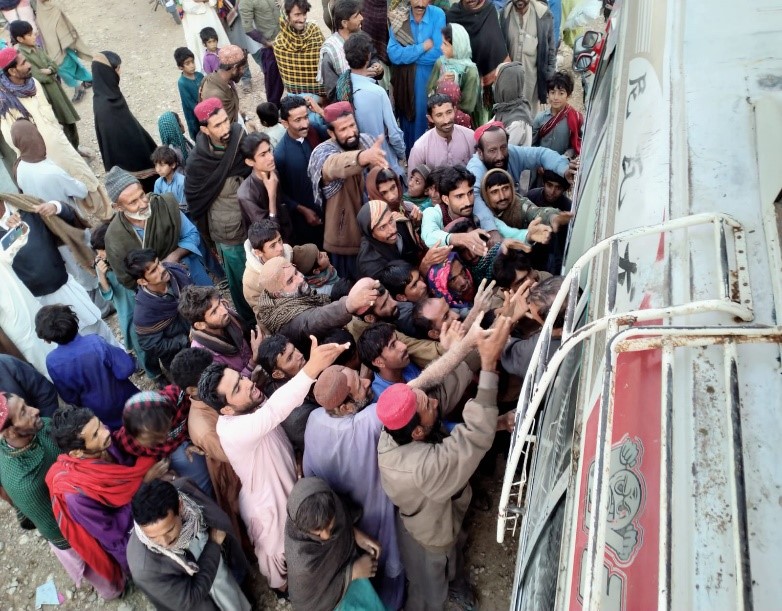 Water for THAR Project (Phase-III)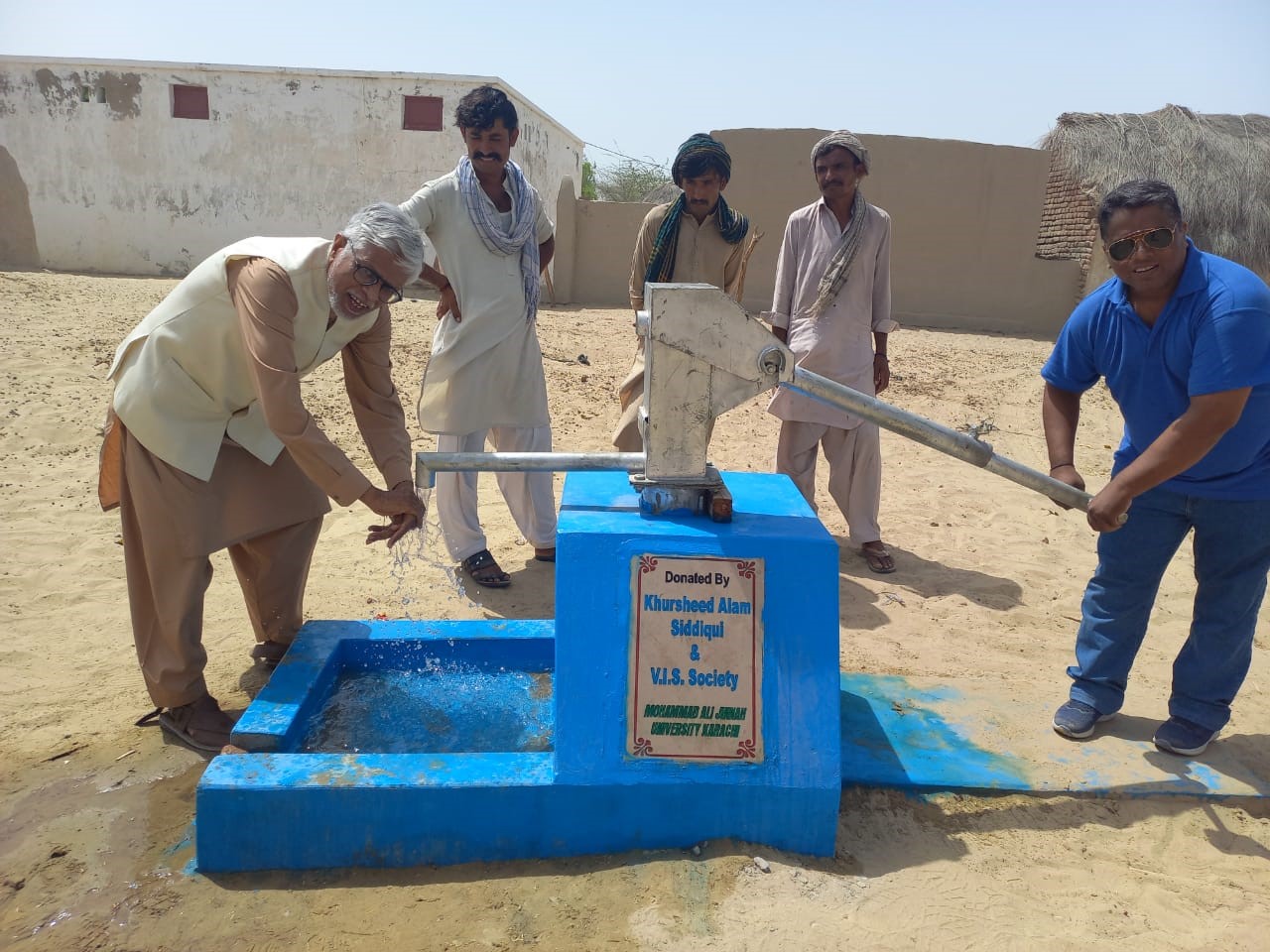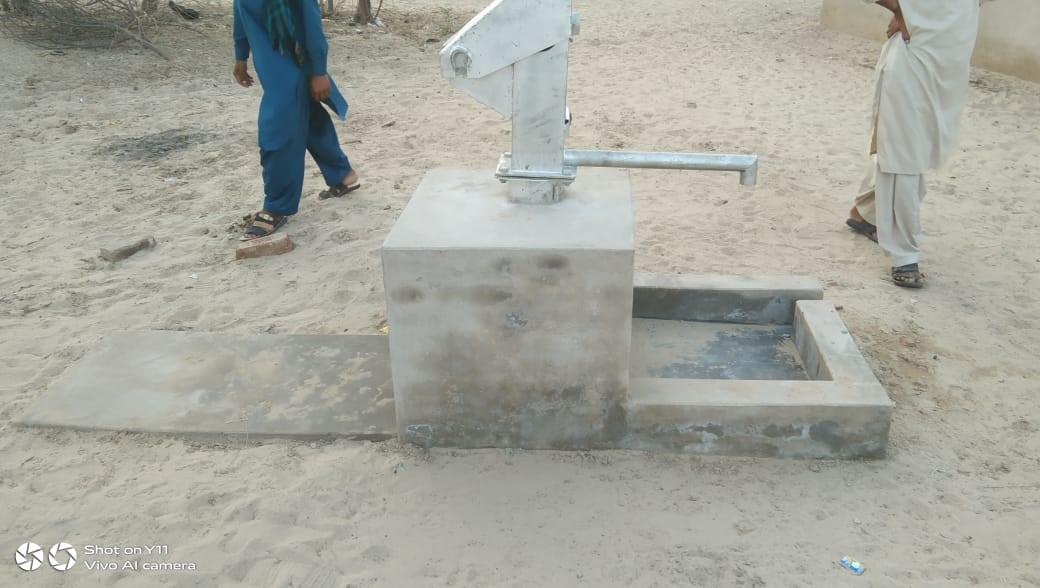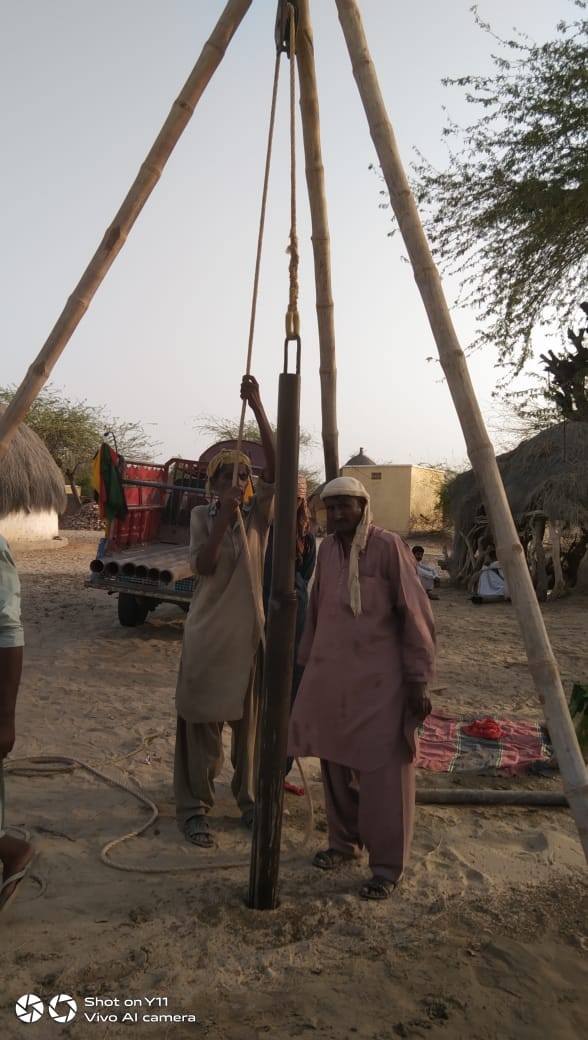 Rebuilding of a Mosque in Mirpur Sakro, Sindh