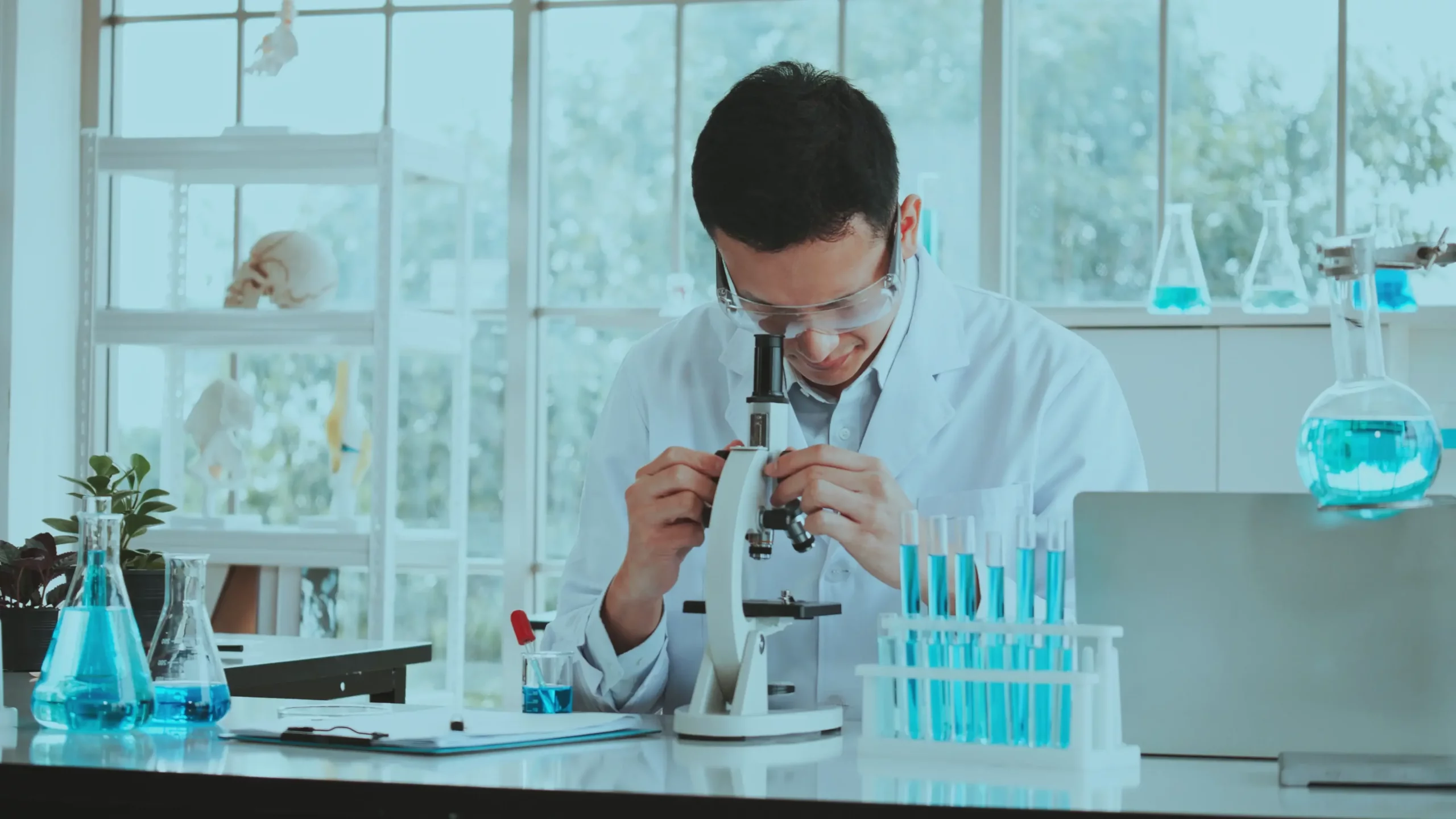 Biosciences
About The Department
The department offers degree in graduate and undergraduate programs. Biosciences is a diverse and often converging group of biological sciences and activities with a common link – it applies knowledge to develop biological solutions that sustain, restore, and improve the quality of life for humans, plants, and animals in our world. From life-saving therapies to healthier foods or cutting-edge research, we as a human undoubtedly enjoyed a better quality of life because of biosciences. Cellular level understanding and computer skills needed to understand the protein and DNA sequences, and in-depth knowledge of the facts, concepts, principles and theories associated with analyzing and critically assessing the information and data is the need of current era. The faculty is committed to excellence in research and education and enable the students constantly to be motivated for active participation in learning and exercising cutting edge technology.
Vision :
To be among the world leading teaching and research institutions in biological sciences and technology.
Mission:
The mission of Department of Biosciences is to train high quality human resource in applied biological sciences including bioinformatics, molecular biology, biotechnology, pharmacology, biomedicine and agriculture.
The Department will provide quality teaching and research in key areas of biosciences and technology.
The Department will promote collaboration in teaching and research with other organizations nationally and internationally.
Career Prospects
Academic Researcher
Biotechnologist
Marine Biologist
Microbiologist
Nanotechnologist
Nature Conservation Officer
Pharmacologist