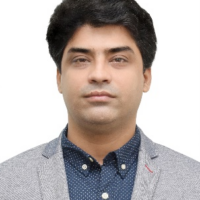 Dr. Junaid Rehman Shaikh
Assistant Professor (Dept. of Management Science)
The PhD-Management Science program at MAJU offers an incomparable educational prospectus with an aim to develop and transform the intellectual approach of doctoral students by giving them essential knowledge to excel in their area of interest. My area of expertise mainly includes.
Public Sector Governance
Higher Education Policy Planning & Development
R&D Promotion
Technology & Innovation Management
Leadership & Emotional Intelligence
Organizational Transformation and Strategic Knowledge Management.
I am determined to supervise and guide Ph.D. students in the above-mentioned areas through my 13 years of national and international experience that spreads across multiple industries as a Federal Government Officer, Academic, Project Manager, Researcher, and Consultant.